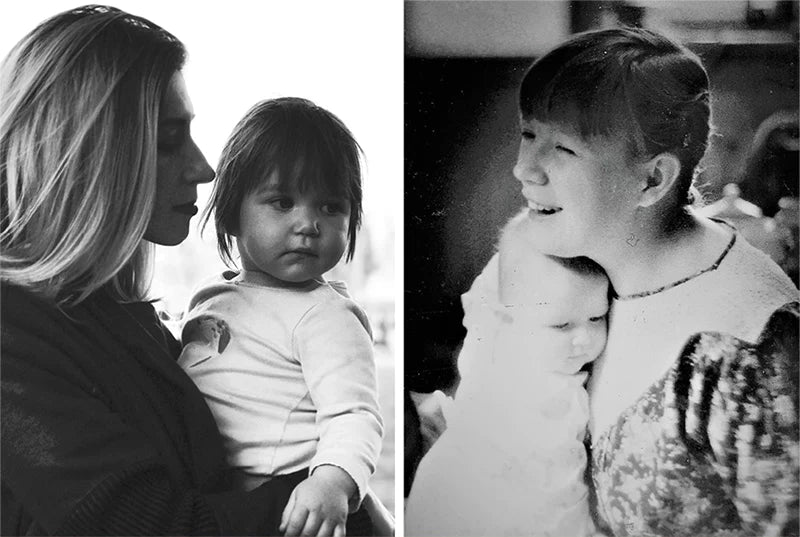 Soviet Union
The Soviet Union in the 1990s was an interesting time. Russia was re-establishing itself as a country on the world stage and poverty affected everyone. Food, toys, and clothes were in scarce supply; and, carrots and potatoes were a staple, if not the only part, of every evening meal.
However, my mom made sure my upbringing was creative and inspiring, and enriched by artistic experiences. As the daughter of a teaching artist, I was lucky. She would take me along to every class she taught where I would soak up the creativity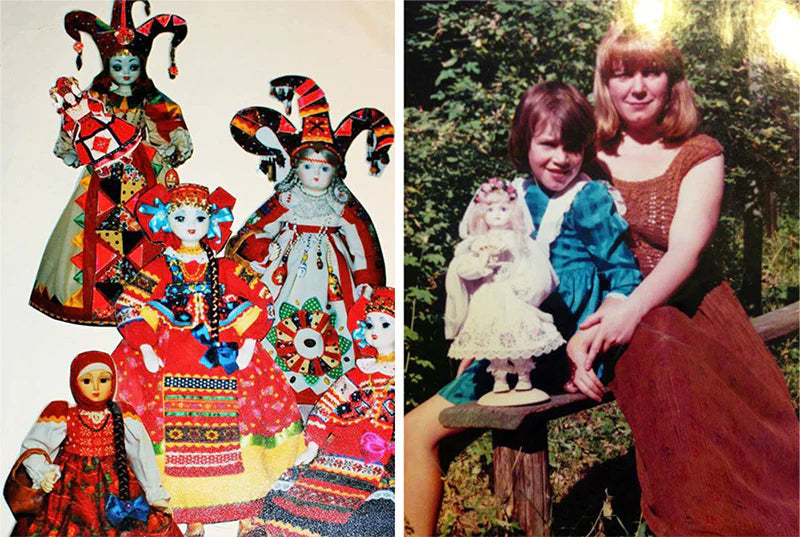 Masha's Childhood
By the age of seven, I was enrolled into an art school specifically for children who were taking art practice to the next level; and so, I'd go every day after school. Our home was a creative's delight. There were fabrics and textures galore; art books, pens, and markers; all scattered about in disarray. To anyone else, our home was chaos; but to me it was full of adventure!
My sister and I always had something to play with, though. Mom made sure of that. She had her own business handcrafting custom-made dolls for high profile clients, some of which are exhibited in museums in the US. We had a rare, and lucky opportunity to watch the whole craft process from start to finish, from product development through to completed product. Like mom, Dad was also an entrepreneur working in the souvenir industry.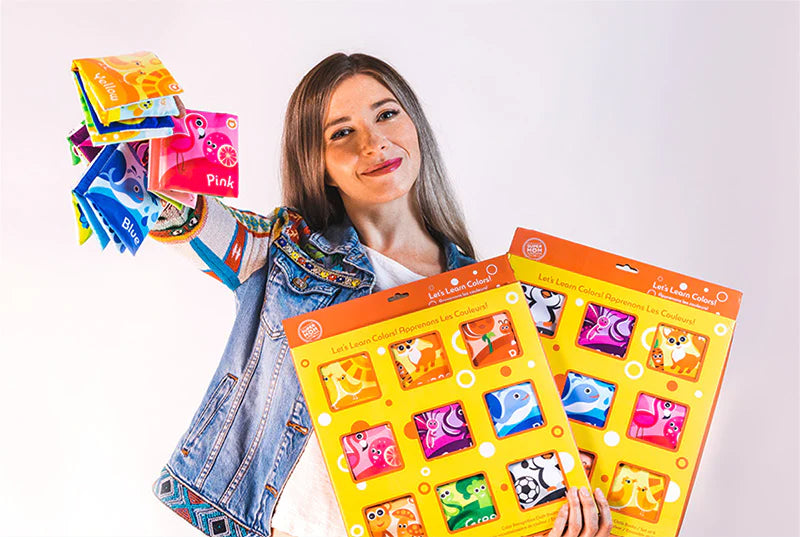 BabyBibi
How incredible it is to be following in my mom's footsteps of creativity. She created dolls for her daughters; and now I am creating bath books for mine!
I started by designing one set of 4 books. They were a hit! My audience and their moms loved them and so I was inspired to just keep creating. As Brianna grew, so did my range of products, from cloth books, bath books, and educational toys.