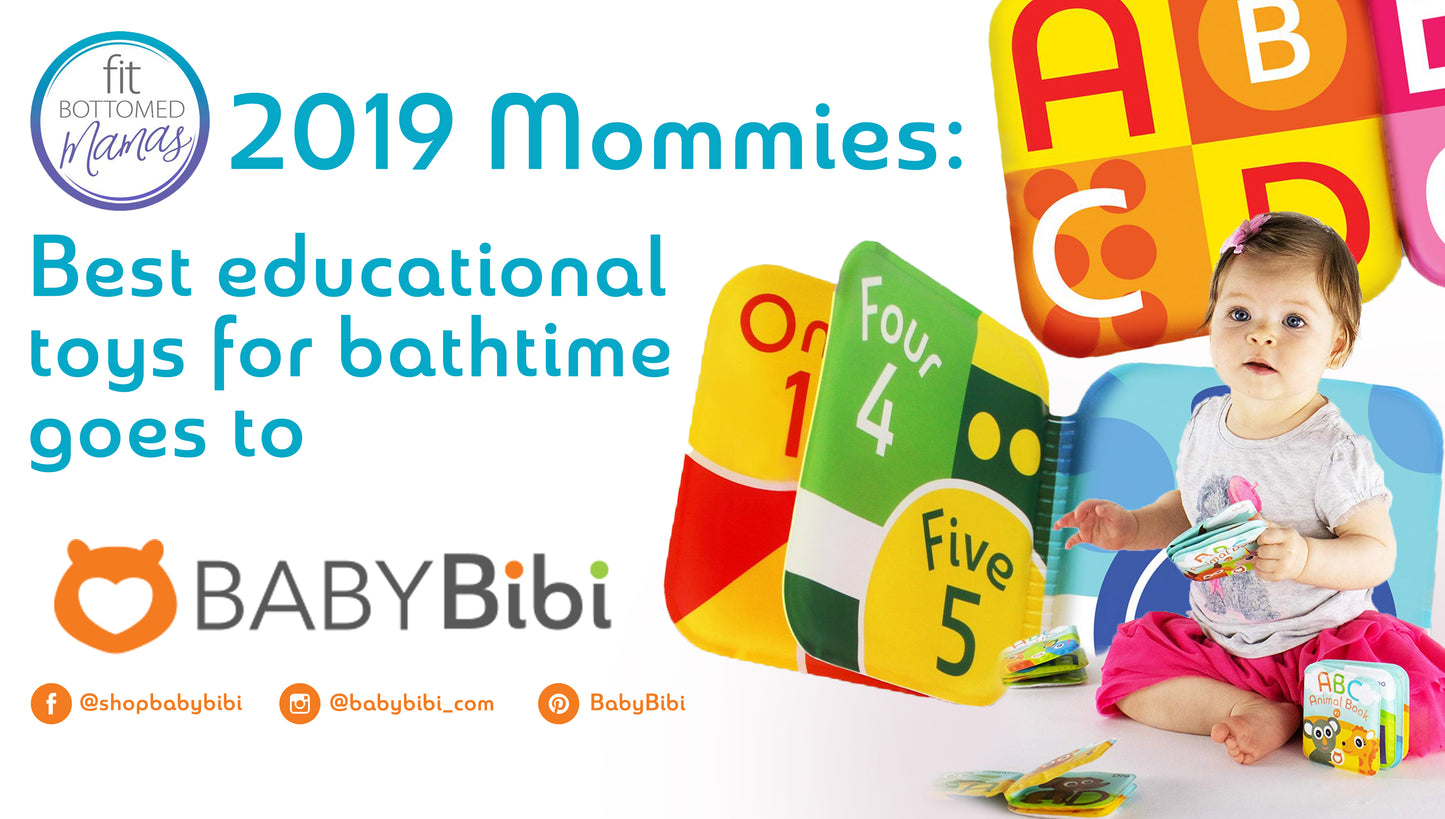 Exciting News! Just recently, the Fit Bottomed World gave out recognitions to 2019 Fitties, Mommies, Noshies & Zennies. We are proud to announce that Baby Bibi was recognized in 2019 Mommies' Best educational toys for bath time. It is such an honor and a privilege for us to be recognized by this  revolutionary group. We have really been spending a lot of time developing and improving our products to be nothing but the best and one of our pride and joy is our collection of Bath Books.
With the Baby Bibi brand, we are focusing on educational baby books to share with children starting from ages three months to three years old. Currently, our line of products includes bath and cloth books that are easy to wash or clean and are perfect for travel and engaging the little ones for long periods of time. We celebrate childhood with colorful designs and characters that will bring joy and many fun memories in children's lives as they develop. That's why receiving this reward is truly an inspiration in itself.
The Fit Bottomed World is a group that was founded by women who have started a revolution of empowerment, health and support to all women in the world. What started as Fit Bottomed Girls, that focused on health and fitness, slowly developed into new verticals and products to cater other aspects of a woman's life. Among these are: Fit Bottomed Mamas, Fit Bottomed Eats, a book, Fit Bottomed Zen, a podcast and the online course Love Your Body. Love Your Life.
Thank you so much, Fit Bottomed World for this award! It fills our hearts with joy and drive to continue our mission to bring the best products in the market.