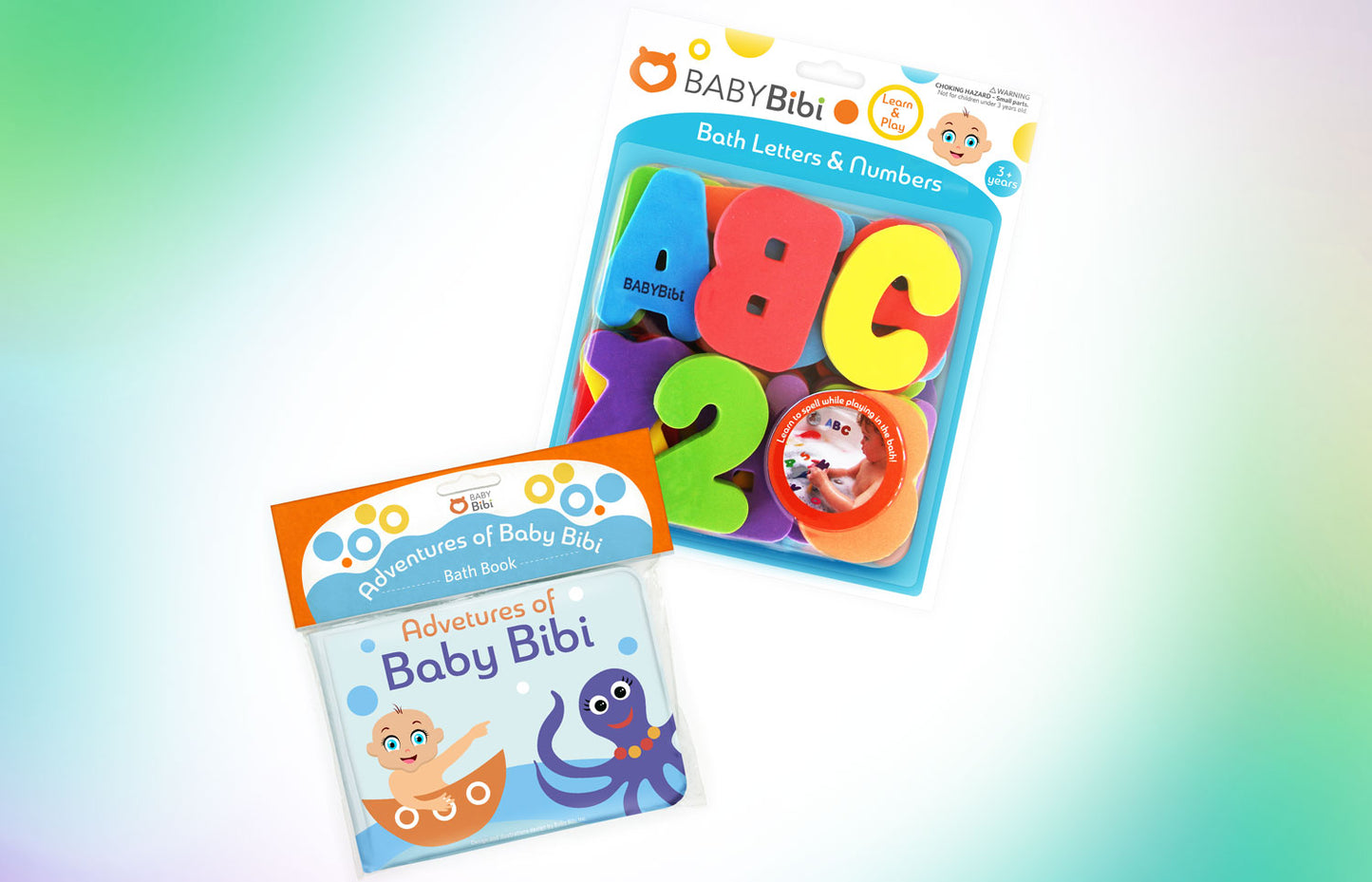 We are very happy to share the exciting news! Baby Bibi Bath Book and Bath Letters  made it to the Best Baby Gifts: 50 Top-Rated, Useful and Innovative Gifts for Infants and Toddlers in 2017. 
Baby Bibi Bath Toys set includes 36-Piece Set Stick-On Foam Letters & Numbers + Floating Kids Book featuring illustrations of Baby Bibi traveling in the ocean.
 Why this set makes a perfect gift?
The set includes ABC bright bath stick learning letters. It's never too early to start learning the alphabet! Even if your baby is too young to learn letters, the letter and number shapes are fun shapes to interact during the bath time.
The bath book was specifically designed for the babies and tollers featuring images of a baby adventures in the ocean. The fantasy images stimulate imagination and educate about different types of fish, ocean, and adventure.
The bath book and bath letters are waterproof and easy-to-clean.
Bath book is soft to the touch and fun to play with outside the bath as well. It dries in seconds and your baby/toller can play with it on the go. It designed perfectly to fit the little hands.
We hope you will enjoy Baby Bibi ABC bath letters and Baby Bibi Adventures Bath Book! If you like out bath products for babies please check out other products by Baby Bibi:
Floating Baby Bath Books set of 4: Fruit Book, Ocean Book, ABC Book, and Numbers Book. 
Baby Bath Books, Pack of 2: Alphabet & Numbers Books 
Baby Bath Book Set of 2: Fruits & Sea Animals