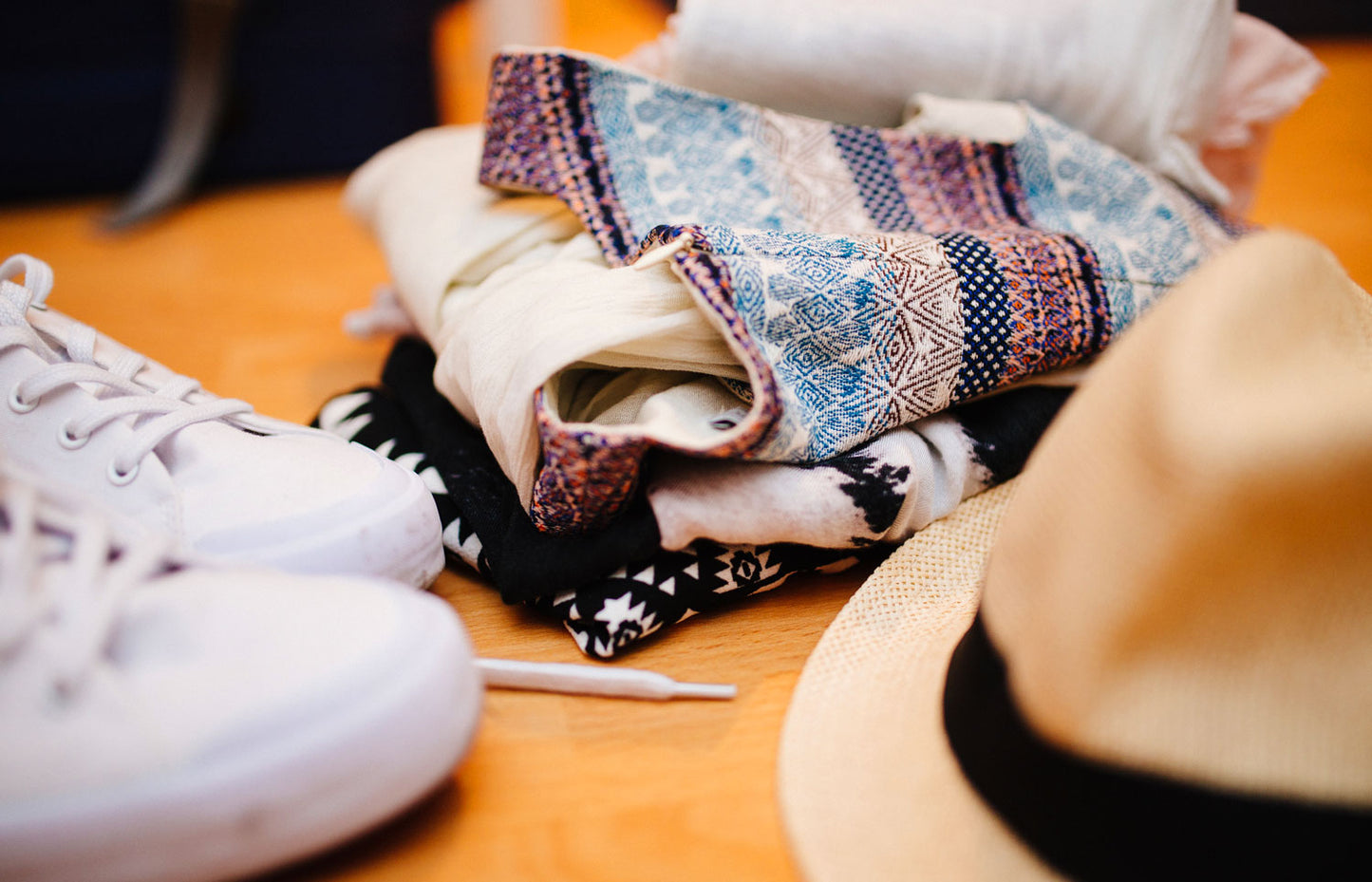 All about January is to start afresh and keep our closet clean. Often i do get a lot of messages asking what item to get rid and what item to keep in the closet.
Well, I do go through my closet every year and get rid of some lightly worn clothes and leave those I never wore before to maxi dresses and shorts. The reason why I do all this is to make room for other items like chunky sweaters and boots.
There is some item in my closet that are always in rotation. These are my basic ware, and I do refer them as capsule wardrobe. Below, I have put together 20 basic items that can suit a great outfit. But as trend go and come, I always filter these items out of my closet.
A capsule wardrobe doesn't have to be classy. There are a lot of ways you can add your style to suit your taste. The main purpose is to have the item that you can mix and match together. Read carefully to the end of these post as I show you some of these styles you can use.
THE 20 ITEMS THAT MAKE UP MY CAPSULE WARDROBE 
1. Office appropriate top
This a simple and conservative blouse. It might be a splash of colour or texture. Is an easy way to feel. You can Pair a blouse with denim, dressy pants or even a skirt. It is essential to have a go-to blouse for those occasions that suddenly pop up where a t-shirt just isn't in the cards.
2. Versatile LBD
Every woman needs a little black dress. A black dress is easy and super wear for every woman. You can comfortably dress in black dress on occasion you didn't prepare at all. Whether you forgot about a wedding, you suppose to attend. You can quickly wear a blank canvas, dress it down with a denim jacket or dress it up with heels.
3. Scarf
Most people forgot having a scarf in their closet. Scarf can transform a basic outfit. It can add a fun print or texture to any look. If you don't have a scarf yet, you can buy or swap this item for a vest or something else.
4. Everyday Tote
A tote bag is one of the items you can find in my capsule wardrobe. Having a handbag is a must for the majority of people. A tote bag is another place to show some personality trait, But always consider tote bag to match with your outfit when going for the occasion.
5. Simple Necklace
Simple necklace is one of the items you can also fine on my capsule wardrobe. Jewelry is part of item I wear every day without taking it off. A simple piece of jewellery can be something nostalgic or an heirloom. Although having jewellery is something special and personal.
6. Pullover Sweater
Pullover Sweater is a great item I just can't live without. And while I love a good graphic sweatshirt, a pullover sweater is a bit more refined and might an elegant look to your style.
7. Dressy Denim
Denim may not suit everyone. But I have it, and I wear it every day. I  understand that Denim dress may not suit office work unless you work for a startup in New York. Dressy denim which is known as black, grey, coated or even coloured denim is an alternative to distressed, and that will show some attitude and can be worn on casual Friday's.
8. Sunnies
I may not be the only one tempted to try on a pair of sunglasses while waiting in the checkout line, but I do believe that spending a bit more on sunglasses goes a long way. Sunglass adds that finishing touch to you know.
9. Shirtdress
Another item that will never go out of style is the shirtdress. While many designers invent new design every year the overall idea remains the same. Whether you like a fit and flare shape or a simple shift, there is a shirt dress for everyone.
10. Statement Shoe
Statement shoe is also known as the outfit maker. To me, it's this pair of the shoe over the knee boots that I consider worth every penny, but for some people its 4-inch heel that makes their heart go pitter patter. In all ramification, a pair of shoes can be the icing on the cake to a super simple outfit.
11. Casual Sneaker
Casual sneaker like lace-less is my favourite. I love a good lace-less sneaker because I don't have the time to be tieing my shoes!
12. Blazer
I like wearing blazer most in the night when I go out. And at the time I wear a t-shirt underneath. You might not know who you will be sitting next to, so you might as well look good. If you don't have a blazer,  swap this item out for a denim or leather jacket.
13. White Button Down
White Button Down is also good.  When in doubt of what to where you can put on a white button down with denim and go.
14. Jogger
Those days when, if I don't want to wear jeans or leggings or anything tight. I can decide to wear jogger and pair them with that white shirt, casual sneaker and sunnies and people will just be thinking you are a celebrity.
15. Cuff
Last year was all about the statement earring, but we are now in 2018 and is the of the cuff? This underplayed accessory could make a comeback.
16. Dressy Earring
Dressy Earring is one my favourite item I always like adding to my capsule wardrobe. I know 2018 will bring even bigger and better versions of Dressy Earring!
17. Not so basic top
This top is a type of top that is mix between a blouse and a t-shirt. It has the comfort of a tee, but inform of a blouse. This type of top is a great way to show your style.
The next three items I will be mentioning are very important. Meaning you should probably have these things in your closet or something close to it. Maybe your not a denim girl or even a bootie girl, but you could probably name three items you couldn't live without them. These items for me are the base of any easy outfit.
18. White Tee
The white t-shirt is one of my favourites but I don't spend too much money on them. I do have few in my closet.
19. Skinny Denim
Denim to me is like coffee to some people. I don't feel OK until I put on my Denim. I have plenty distressed denim, but here are a variety of styles I love.
20. Everyday Bootie
I know booties have taken over, but I understand if you haven't joined the wagon yet. I get a lot of questions from people about whether to tuck or roll. Well, to me it depends on the jean length and bootie height. Below are few of my favourite.