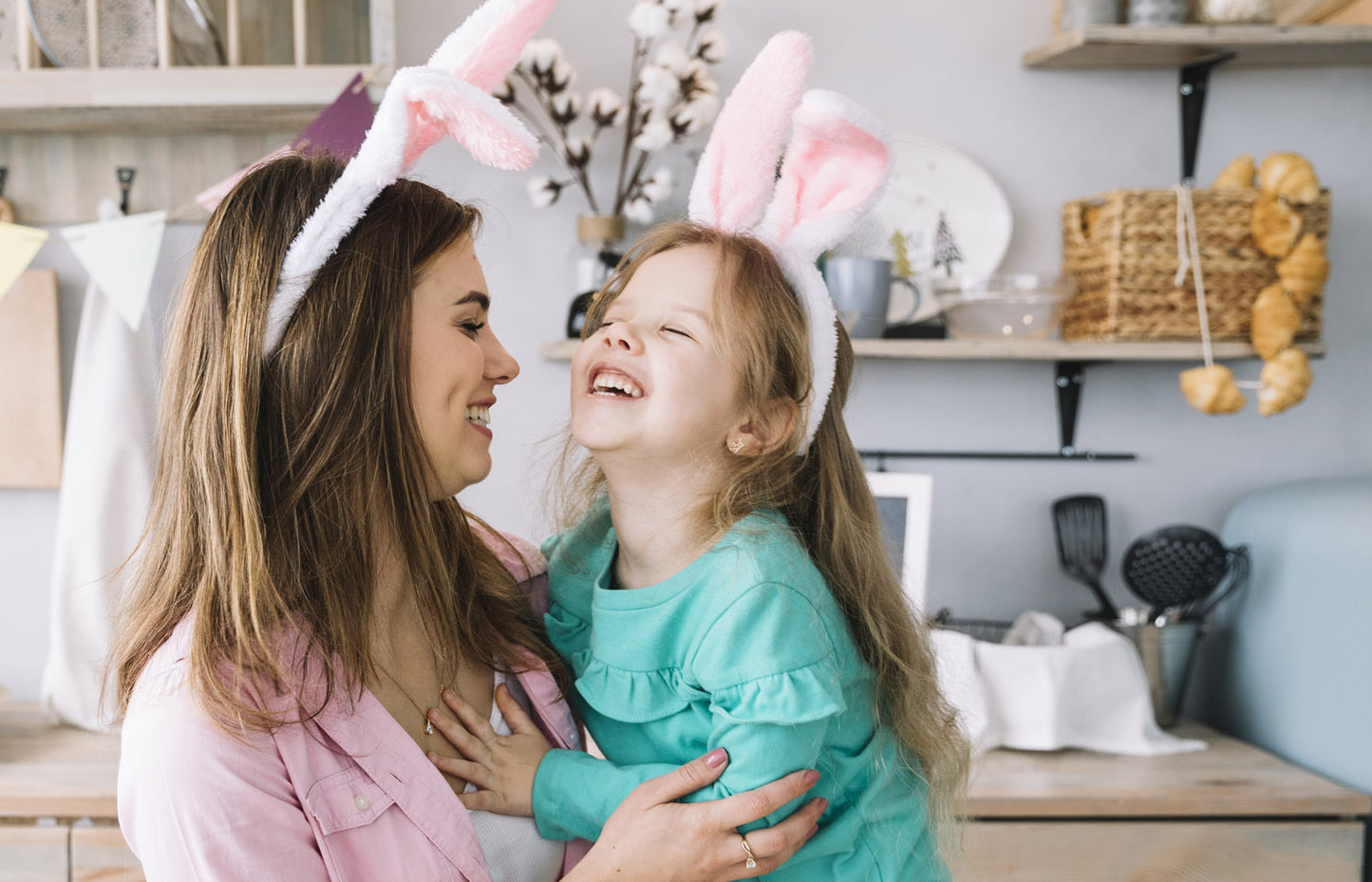 The way we celebrate holidays have changed in the past year. Though it may not be safe to celebrate with friends, extended family, and neighbours, there are still ways to make Easter fun for everyone! We've put together some fun ideas and activities to make this Easter special for the whole family. 
Put together gift bags/baskets

Just because we can't be in large groups doesn't mean you can't spread the Easter spirit! Gather your favorite treats, toys, or knick knacks and put together gift bags for your friends and family. This is a great activity to do with the kids. Being able to put together their own special gifts for their peers gives them a creative outlet and gets them in the Easter spirit. Once you've put together your gifts and treats, can dress up in your fanciest bunny ears and drop off your surprises! 

Get creative with your egg hunt

Hunting for chocolate and candy eggs is always a good time, but why not get a little more creative? In addition to hiding the usual chocolate eggs, we recommend picking up some hollow toy eggs and filling them with toys, accessories, or gag gifts. You can plan the egg hunt around a theme and use that to influence what you choose to fill your eggs with. Don't be afraid to keep things interesting! 

Decorate eggs 

Decorating eggs is a long-time favorite Easter activity for kids all over North America. Given that income may have been tight this past year, it's understandable that you may not want to waste eggs just for decorating. However, if you use food-safe dyes you can eat the eggs afterwards. Alternately, you can also use egg alternatives like styrofoam eggs. They dye just like eggs, don't rot, and can stick around for years to come. 

Scavenger hunt

If you'd like to get outside for a fun activity, try an Easter-themed scavenger hunt! Build a list of local flowers, plants, or items from nature that can easily be found in your backyard or nearby park. For added Easter fun, you can hide a stuffed bunny or basket of treats as a grand prize to be found. For each item that is found, the scavenger can get one or a few Easter treats as a reward. 

Baking with the family 

Baking treats at home is a great way to save money and spend time with your family. As an alternative to egg decorating, you can bake some egg shaped cookies to decorate. But you don't have to stop there. Why not try hiding some chocolate mini eggs in your brownies or cookies? The possibilities are endless. Baking is a great way to get kids involved and spend time with the family. Then you get to eat some delicious treats afterwards, too! Sounds like a great Easter! 

No matter what you choose to do this Easter, be sure to take a moment to be grateful for the family and friends you have. You may not be able to spend quality time with everyone this year, but let them know they're on your mind.
Wishing you a wonderful Easter!